So much of security is focused on control that it severely limits usability. But web isolation gives user enablement equal focus.
Every year, the World Economic Forum releases a report on emerging risks facing the world. It comes as no surprise that in the 2021 edition, cybersecurity failures were featured among the top threats. In the past few years, cyberattacks have become increasingly frequent. During the COVID pandemic, organizations accelerated digital transformation as part of their business continuity measures (e.g., enabling remote workers), but existing security infrastructure and measures are often not sufficient to ward off persistent, cleverly engineered and increasingly sophisticated cyberattacks.
 
With remote work becoming the norm and attacks on the rise, how can organizations effectively mitigate the risk to their devices and assets? Ultimately, there's no silver bullet. Over the years, organizations in every sector of the economy have accumulated a vast array of technology solutions, each promising to provide the best protection against malware and shield endpoints and networks from cyberattacks. CISOs are weary of additional technology investments, knowing full well that even the most tightly controlled devices and strictly enforced policies have so far failed to deliver the level of security modern enterprises need.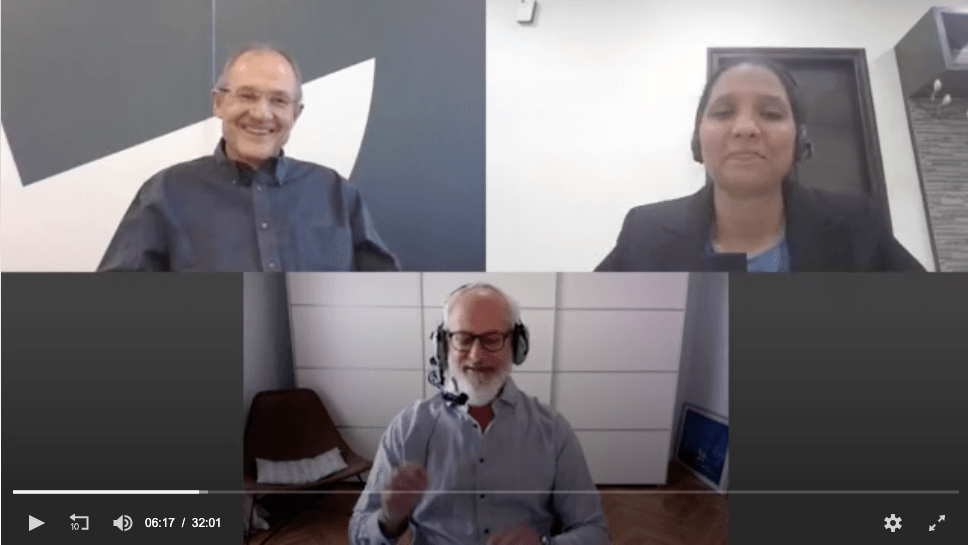 Authentic8 Executive Chairman and Co-Founder Scott Petry recently appeared on a Frost & Sullivan webinar to discuss the nature and future of web isolation technology. Watch here >
If you can't control it, separate it
Organizations have an option to secure themselves through remote browser isolation, reducing the impact of cyberattacks by physically separating the browser from a local machine or the enterprise server. So, even if the security of one of the systems is compromised, it will not impact the rest of the infrastructure. 
 
The security industry has been going through cycles of prevention and detection for decades, with IT teams focusing their efforts on identifying threats based on known examples and banning users from accessing all but a small number of approved sites. Isolation can become an essential element in building the organization's security infrastructure — by keeping all third-party code away from the endpoint and the network, it can help protect organizational resources from malicious content that would otherwise slip by conventional detection tools. And perhaps most importantly, isolation can help free up IT resources from constantly deploying, managing and overseeing dozens of detection applications and monitoring user behavior.
Despite clear and immediate value, web isolation is still fighting an uphill battle
Adoption of web isolation has increased in the past few years, but like most disruptive technologies, it often faces tough challenges. 
Web isolation is a fundamentally different approach to security
It competes for the same IT resources as dozens of other security products
Many IT teams are not willing to pivot away from their entrenched practices and existing investments, preferring to continue to update and enhance existing solutions rather than try something radically new 
Change management doesn't come easy, and CISOs are often accountable for the funds already allocated for security products to protect the network, the gateway and the endpoint — they have a hard time justifying a significant change in IT practices by deploying a solution like web isolation. But despite obvious challenges, web isolation technology has matured and made significant advances, and is continuing to gain steady traction in the industry. 
Start with individual use cases, then expand laterally
Most successful projects start small. With web isolation, organizations are more receptive to an idea of a pilot implementation, focused on a small group of select users. For instance, a financial services organization is more likely to try isolation for its most sensitive groups: employees who work directly with payment processing or system admins. These teams are typically restricted from all forms of web access — any web-borne malware that enters their endpoints could be catastrophic for the entire organization. However, overly strict controls often impede people's ability to do their job (imagine a systems admin who can't Google workarounds for unfamiliar problems or research the latest intel on common threats). 
Isolation offers a compromise. Employees can access the web, unrestricted and unhindered by policies and controls, but no web code of any sort is able to reach the endpoint. Once organizations see the early success of isolation technologies, they are more likely to expand their use to the broader workforce. Healthcare organizations, government agencies and financial services companies are among the early adopters of web isolation, and their use cases have grown from a few select groups to offering protection to all users. 
 
Web isolation is often referred to as an "enabler" technology, not just a "controller." CISOs who resort to blocking access to the web to protect their organizations from external threats can now give a wealth of web-based resources back to the employees, while still protecting everything that's important from potential threats. With web isolation, a CISO can finally do something "for" their users, not "to" them — give them back the ability to open emails, click on links, access unmanaged devices and even check personal social media while at work — while preserving full control over web use. By separating browsing activity from things they can't control, IT can return their focus to technology areas that support business growth and give their organizations a competitive edge.  
See how the Silo Web Isolation Platform shifts risk away from your organization while centralizing control and empowering users  — request a demo.
Tags
Secure web access
Zero-trust app access